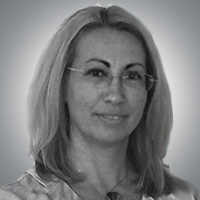 Ivelina
Manchorova
Director
Legal Services
EMEA
Ivelina Manchorova is a commercial lawyer with more than 16 years of experience in the information technology and investment industry.
Ivelina leads the Marshall Denning legal services team in Bulgaria, which consists of an impressive number of professionals educated in some of the most prestigious universities in the UK, The Netherlands, France, Sweden, Norway, Germany, Austria, Poland, USA, Spain, Italy and Bulgaria .
Prior to joining Marshall Denning, Ivelina was Lead for CSC's Commercial and Legal Shared Services Center based in Bulgaria, supporting Iberian and Latin American transactions. Her experience also includes her work as an in-house lawyer with the Spanish investment group Grupo Arborea, overseeing the legal compliance of the company's activities, including structuring shareholder relationships and joint ventures, and choosing optimal cost and tax efficient solutions for given transactions. Ivelina also has experience in real estate and contract law, property and facility management, labor and tax law, and investment planning and financing. Prior to Grupo Arborea, Ivelina had a leading role in an international company negotiating deals with some of the biggest retail chains in Europe.
Ivelina is member of the Sofia Bar, holds a Master's degree in Jurisdiction from Sofia University St. Kliment Ohridski, and is fluent in Spanish, English and Bulgarian. She is also an CCM Advanced Practitioner with IACCM since 2017.